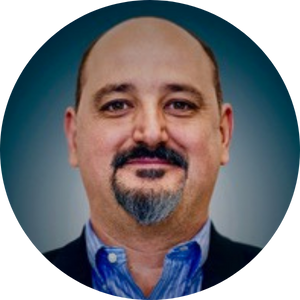 Alex Nin
President
,
NIN Consulting, Inc.
Alex Nin was born and raised in Barcelona, Spain. Alex began his love for food watching his mother's cooking and going to the local markets always looking for the freshest quality products. Because of his moms influence and his military service in the Spanish Army he discovered his love for cooking for others.

Alex's family's exporting business brought him to Las Vegas, NV in 2000. While in Las Vegas, Alex followed his love for food and was offered a position at US Foods, where he was trained by the very best in the business. After building a successful career in sales, winning several awards for most increased sales, he was offered and accepted a General Manager position at a local manufacturing company where he increased sales by 100%, increased invoice accuracy by 95%, and reduced inventory loss by 93%.

Alex was then offered and accepted a position as COO of an up and coming food manufacturing company in Nevada where he spearheaded the HACCP and USDA program for the next chapter of evolution of the company. After the reality of the COVID virus, in 2021, he decided to open his own brokerage business to use his vast list of contacts in the food industry. He is now working with different manufacturers distributing products through different channels; retail, food service, C-stores and institutional. Alex currently lives in Las Vegas with his wife and son. He loves to hike, read, play soccer, drink good wine, eat good food, and he enjoys traveling the world with his family.