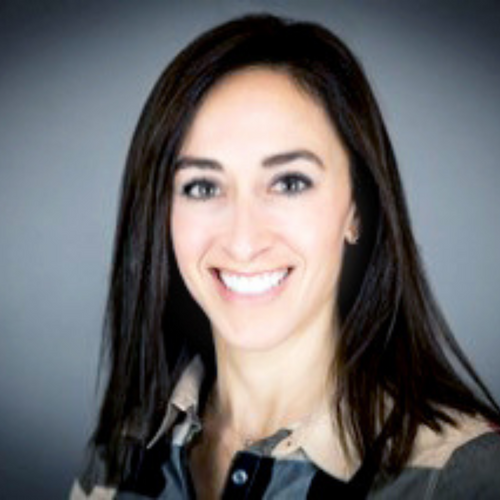 Ari Goldsmith
VP Marketing & Digital Media
,
KeHe Distributors, LLC
Ari Goldsmith, KeHE's Vice President of Marketing & Digital Media, has led the distributor's marketing function since 2010. She is an innovation igniter, strategic partner, and the lead champion of KeHE's brand. Along those lines, She revitalized the KeHE brand from the former family crest to the categorically relevant globe, an emblem of KeHE's three trade pillars natural & organic, fresh, and specialty.
She has a holistic view of the enterprise and a deep understanding of the multifaceted marketplace. She leads through rapid change, solves problems, and develops solutions that not only drive topline sales, but are profit accretive. Respected as an inspirational and inclusive leader, she transforms the business process and culture.
During more than a decade at KeHE, she and her team have produced over 50 award-winning multi-million-dollar revenue-producing trade shows, published and distributed one million publications, and spearheaded the company's digital media evolution by creating a digital sales and marketing platform. This strategic diversification into digital health yielded 1000% YOY increases. Ari incubates digital brand evolution with revenue-generating tactics that deepen the company's relevancy.
She is a co-founder of KeHE's CAREtrade® initiative, which supports brands that promote a higher business purpose, was an executive leader on the Diversity & Inclusion Council and now leads as an executive on the KeHE Women Empowered Board. She was recognized for her work by having been named Progressive Grocer's 2019 Rising Star: Women in Grocery, and The Shelby Report's 2020 Women of Influence.
Outside of work, Ari is the Co-Chair of the Myra Rubenstein Weis Leadership Board and serves on the Executive Board of Directors for The ARK Chicago, which aligns with KeHE's mission: "We Serve to Make Lives Better®".
Prior to joining KeHE, Ari's prior marketing roles were with Saks Fifth Avenue, 7-Eleven, and White Hen Pantry. She started her career in media at The Chicago Sun-Times. Her roles were centered around media buying, creative strategy, data analytics, supporting product development, design, and engagement with cross-sector stakeholders.
Ari holds a bachelor's degree in Advertising & Marketing from the University of Illinois at Urbana-Champaign. And she has completed Northwestern University's Kellogg School of Business' Digital Marketing Strategies program and The University of Illinois' Race and Cultural Diversity in American Life and History program.