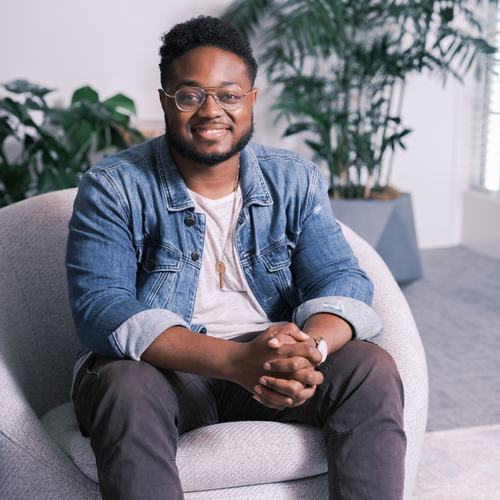 Brandon Hill
Brandon Hill is the co-founder and CEO of Vori, the modern B2B operating system for the grocery industry. Vori's mission is to unite the food supply chain to ensure communities have access to the goods they need to live, work, learn, and play–starting with food. Brandon and his founding team started Vori in 2019 and launched their first product at the height of the COVID-19 pandemic.
Before Vori, Brandon co-founded two other companies. Greo: a social media platform for authentic discussion about current events (backed by Y-Combinator); and Enza Academy: providers of a free computer science curriculum for low-income high school students (funded by Microsoft and VMware). Brandon has also worked at YouTube, the White House, UNICEF, and The Huffington Post.
Brandon was inducted into the Forbes 30 Under 30 class of 2022 and was recognized by Progressive Grocer for his achievements and leadership that will usher in the next generation of grocery innovation. Brandon received a bachelor's degree from Stanford University, where he served as student body vice president, and remains an active fellow at Stanford's Institute of Human-Centered Artificial Intelligence. To learn more about Brandon or strike up a conversation, catch him on Twitter or LinkedIn.