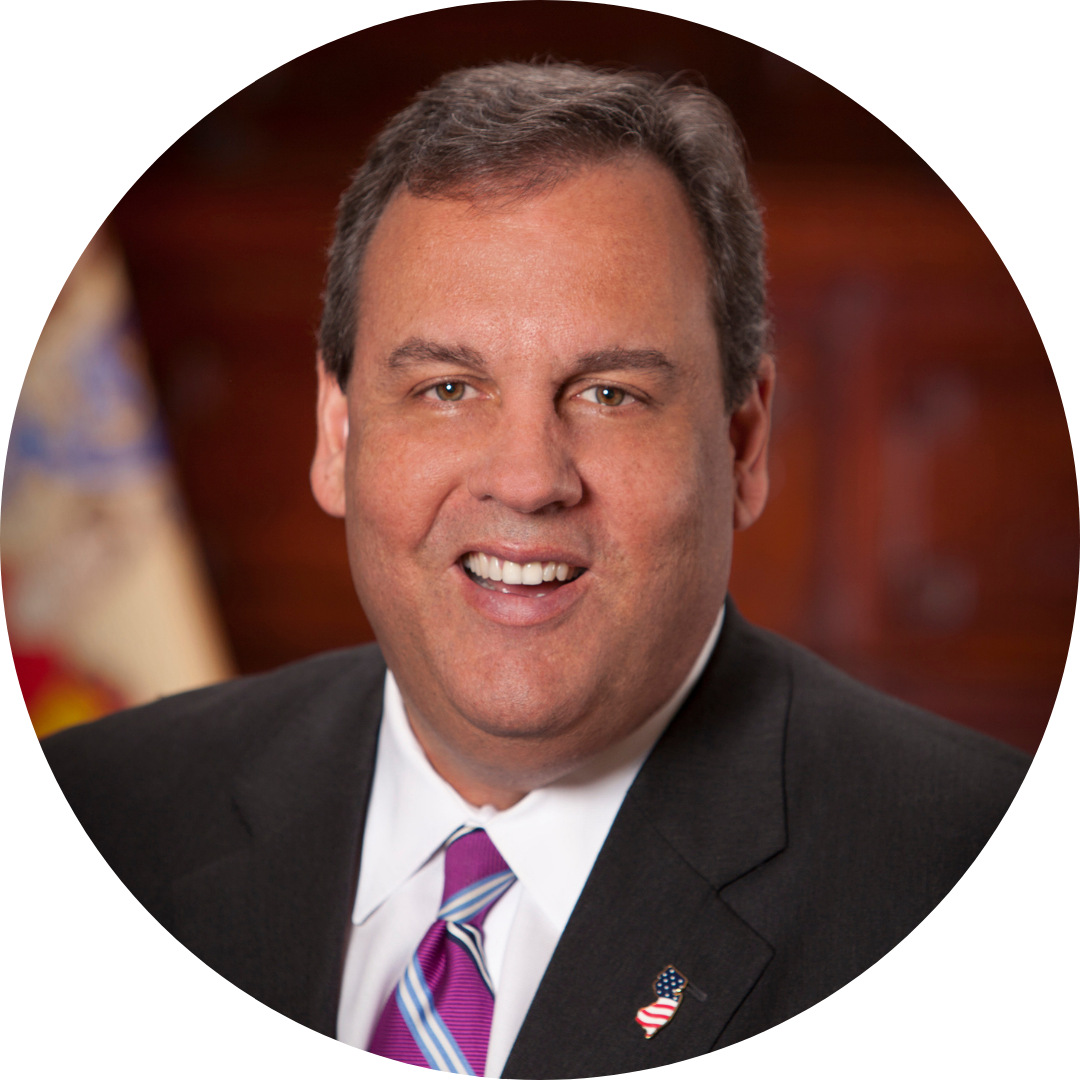 Chris Christie
Former Governor
,
New Jersey
Former Governor of New Jersey (2010-2018), Appointed Chairman of the President's Commission on Combating Drug Addiction and the Opioid Crisis by Donald J. Trump, United States Attorney for the District of New Jersey (2002-2008)

55th New Jersey Governor Chris Christie is currently a senior legal and political commentator for ABC News, the managing member of the Christie Law Firm and Christie 55 Solutions, LLC, and the author of Let Me Finish, a no-holds-barred account of his rise to power. Previously, he served as Chairman of the Trump Presidential Transition Committee.

Governor Christie spent his two terms in office emphasizing the issues of fiscal responsibility, pension, health benefit reform, education reform, and the opioid crisis gripping his state and the nation. He also devised the state's groundbreaking response to Super-storm Sandy, leading the rebuilding of the state's housing, infrastructure, and public schools, and setting a bi-partisan example for storm recovery.