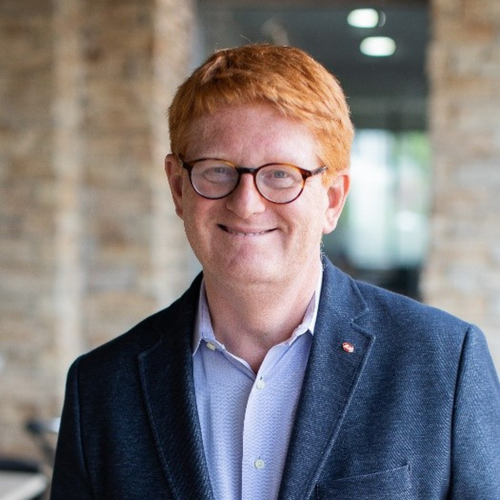 John Ross
President & CEO
,
IGA, Inc.
John Ross, President & CEO IGA Inc., is responsible for domestic and global operations for IGA, the world's largest independent supermarket network with nearly 6,000 IGA supermarkets in more than 30 countries worldwide.
During his career John has served as President, Inmar Promotions network; CEO, IPG Shopper Sciences; and President, IPG Emerging Media Lab. He has held leadership positions with smaller independents and larger retailers like Home Depot, in roles ranging from CMO, store management, merchandising, advertising, marketing and e-commerce.
John's experience spans many industries and areas of focus. He's worked in operations; merchandising and marketing; new, traditional and digital media; and analytics and big data for some of the largest brands in the world, including Coke, P&G, Schwab, Publix, Walmart, Chrysler, Fiat, Sony, Bose, Google, AOL, and so many more. He has also helped launch and grow some of the world's largest propriety brands at retail.
He is the co-author of the Google Book ZMOT: Zero Moment of Truth, and author of the recently-published Fire in the Zoo, a book about shopper influence, marketing mania, retailer chaos, advertising pitfalls, consumer confidence, converting customers and how screaming at people usually doesn't work.
John is a champion of data-driven decision making, shopper-focused marketing and active listening.
John has BA, BS and MBA degrees from Tulane University in New Orleans, and serves on a number of retail industry boards, including Food Marketing Institute, National Grocers Association, and Inmar. He and Marie, his wife of 25+ years, live in Atlanta, where they have three kids and too many pets.