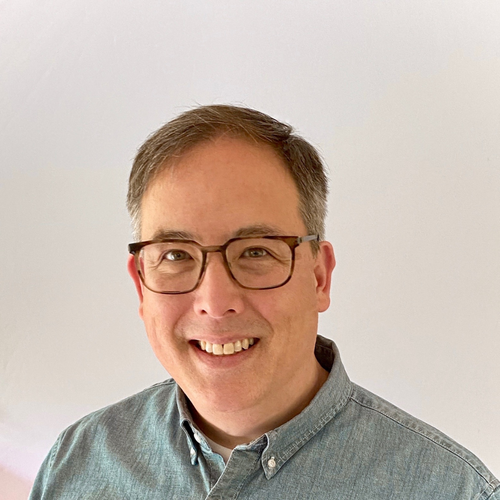 Marc Oshima
Marc is an incredibly passionate innovator and champion of the produce industry around the world. He co-founded AeroFarms with the deep desire to make fresh, nutritious produce more accessible to communities globally. AeroFarms is a mission-driven company and certified B-Corporation, leading the way for indoor vertical farming company and transforming agriculture. AeroFarms has been recognized by Fast Company as one of the World's Most Innovative Companies in Food and for their inaugural Brands that Matter, recognizing companies that authentically lead with their mission, and by Time for Best Inventions in Food.
Recognized by Produce News for their 2020 Vanguard Awards for the Top 35 Innovators Ever Who Have Shaped the Produce Industry and by Eating Well magazine as one of their 2018 American Food Heroes, Marc has dedicated the majority of his professional career to the food and produce industries and to improving our food systems. Prior to AeroFarms, he headed up marketing for The Food Emporium, a leading supermarket chain in the Northeast and for Citarella Gourmet Markets that has been recognized as one of the Top 50 Specialty Food Retailers in the United States. Also, Marc has overseen numerous food events including partnerships with the James Beard Foundation, Museum of Food & Drink (MOFAD), Slow Food, City Harvest, and Le Fooding, what Time magazine called the "coolest food event in the world."
A noted industry speaker, Marc has also been a keynote and presenting speaker around the world at events like Milken MENA Summit, Bolder Innovation Forum, MO Impact Summit, Seeds & Chips Food Innovation Summit Milan, Culinary Institute of America Menus of Change, International Association Culinary Professionals Annual Conference, Esca Bono, Food Tank, Edible Food Loves Tech, London Food Tech Week, Global Forum for Innovations in Agriculture (UAE), Paris Hello Tomorrow Conference, and United Fresh and Produce Marketing Association's annual shows. Marc has also testified to the United States House Ag Committee on the 2023 Farm Bill.
With an extensive marketing background in retail (Toys R Us), brand management (L'Oreal), and media (Turner Broadcasting and Arbitron), he has developed award-winning marketing campaigns that have been recognized in multiple industries.
AdWeek "Best Spots of the Year"
Creativity's "Spot of the Week"
AICP "Advertising Excellence"
AdAge's "Highest Brand Recall for the Year"
Webby "Award Winner"
Internet Advertising Competition Award for "Best Advertising – Integrated Ad Campaign"
M16 Video Game Industry "Best Integrated Marketing Campaign"
Toy Industry Association "Best Marketing Campaign"
American Academy of Dermatology "Gold Triangle Award"
ROI NJ Champions of the C-Suite – CMO Champions Award
With his B.A. from Columbia College and M.B.A. from Columbia Business School, Marc is Board Chair for the CEA Alliance, and Board Co-Chair for Chefs Collaborative, a 27-year old non-profit focused on improving our sustainable food system and founded by food leaders like Alice Waters and Rick Bayless. Marc is also a former Board Member for the Produce Marketing Association, and he is a member of the FDA Romaine Advisory Task Force, Food Systems Advisory Council for the Culinary Institute of America, and International Fresh Produce Association's Grower/Shipper Council, and Columbia University Alumni Advisory Group.
Speaking Video
Paris Hello Tomorrow
https://www.youtube.com/watch?v=7WDGkknaRaU