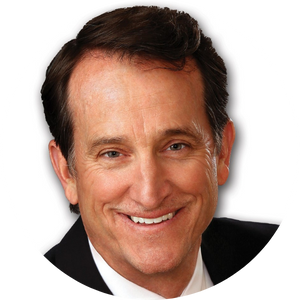 Patrick Spear
Patrick Spear is the President/CEO of GMDC|Retail Tomorrow, a Colorado Springs-based non-profit trade association. GMDC|Retail Tomorrow connects people and companies to opportunities for growth in the retail and CPG industries. Patrick has been active in the CPG and association industry for over 30 years.

Beginning his career with Bic Corporation, Patrick gained valuable insights and steady career advancement during his tenure with Bic, Newell Rubbermaid, Mapa Spontex, Identity Group, and as the Founding Partner/Managing Director of Mammoth Office Products.

His career experience spans the continuum, from retail sales representative (Bic) to CEO/Managing Director (Identity Group, Mammoth, and GMDC|Retail Tomorrow). Patrick has extensive experience with both private equity and venture capital, having served as CEO in a private equity setting and as an advisor to two Nashville-based venture funds prior to joining GMDC|Retail Tomorrow as President in November 2014. He assumed CEO responsibilities for the organization in June 2015.

Patrick serves as a board member for the NAW Institute for Distribution Excellence, and is the board chair for BrainSavers, an organization focused on cognitive health and wellness. He holds BA degrees in Economics and Environmental Studies from the University of California at Santa Barbara, an MBA degree from the University of San Diego, and is a graduate of the Colorado Outward Bound School. Patrick is also an Eagle Scout, and has mentored over 90 Eagle Scout candidates as the Life-to-Eagle coordinator for Troop 31 in Nashville, TN. He and his wife Lisa live in Nashville and are the empty-nest parents to three wonderful young adults – Erica, Nolan, and Joe.