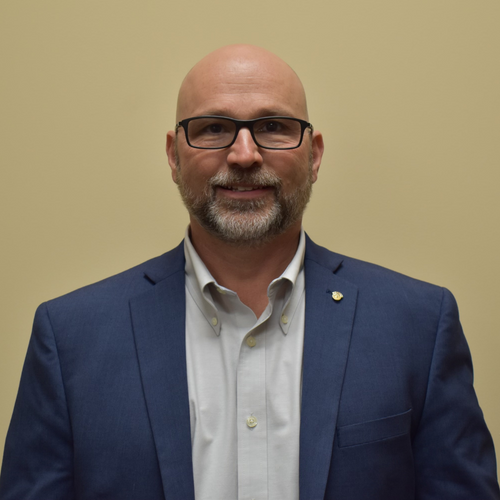 Paul Brauer
President & COO
,
Brown's Super Stores, Inc.
Paul Brauer is the President & Chief Operating Officer for Brown's Super Stores, Inc., a growing twelve-store supermarket chain trading under the ShopRite and Fresh Grocer banners and part of the Wakefern Food Corporation. As one of the leading supermarkets in the Delaware Valley, the company employs 2,300 associates, who are committed to making a difference for their customers and the local communities they serve.
Brown's Super Stores has done extensive work solving the food desert crisis in the city of Philadelphia and has been viewed as a model to solve the problem across the country. Paul has been involved in assisting other markets such as Detroit MI, Richmond, VA, Camden, NJ and several others, to bring creative solutions to food insecurity.
Beyond the commitment to customer service, Brown's is proud to support its community by assisting those in need. In the 12 communities where the stores are located, we are actively engaged in working with community groups that fight hunger and homelessness, curtail recidivism, prevent violence, and help youth have a brighter future by preparing them for viable careers.
Paul created the Brown's Business Incubator working with minority owned small business owners and start-ups to assist them in basic business requirements to become prepared to get their products or services ready for the corporate world.
Paul also serves as an Adjunct Professor in the Food Marketing Department of St. Joseph's University in Philadelphia, teaching classes in Integrated Marketing Communications and assisting students in their preparation for graduating and being employed in the food industry
Paul is an executive member of the Board of Directors of the Urban Affairs Coalition (UAC), which serves as the 501 C-3 and backbone for over 80 smaller non-profits in the area. He is Vice-President of the Board of the Park West Business Association, a great collaboration in West Philadelphia between business, community and government. He serves as an advisory board member to the Philabundance Food Bank, and has recently become a board member for PFMA the Pennsylvania Food Merchants Association that brings the food industry together and does legislative work for the food industry in the state of PA.
Paul graduated from Shippensburg University of Pennsylvania with a degree in Human Resources and Organizational Behavior and received his Master of Business Administration from St. Joseph's University. He resides in the Lehigh Valley of Pennsylvania with his wife Lori and has two children, Abigail a pharmaceutical chemist at Eurofins Inc, Lancaster, PA and Ryan a student at Flagler College, St. Augustine, FL.