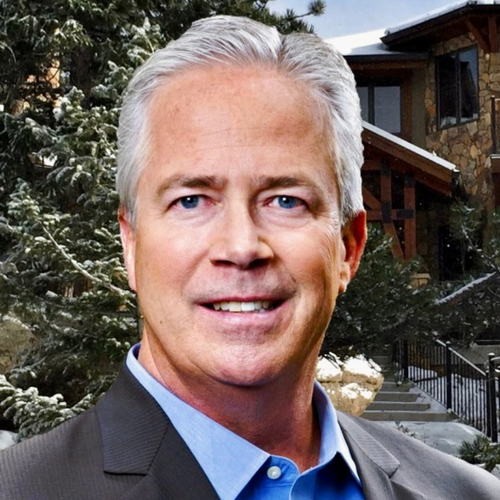 Steve Black
Founder & CEO
,
abrighterday.life
Steve has over 45 years of experience in the conventional and natural/organic space of retail grocery. His career includes working at Rouses Markets, Lucky's Farmers Markets, Sprouts Farmers Markets, Sunflower Farmers Markets, Bruno's Supermarkets, Buy for Less Markets and United Supermarkets of Oklahoma. His hands on experience in all areas of running a successful business have proven valuable with each role he's had. Including high sales growth, high store count growth, and the launch of eCommerce and social marketing. Specializing in negotiation skills with the major CPG brands, converting POS systems into electronic scanning systems and setting up internal store shelf set teams. A leadership student and coach, uniting the teams with a solid culture of a leveled playing field of unity and inspiration in the face of the most challenging of times.
Steve's career began at United Supermarkets of Oklahoma going from a produce manager to the ranks of store director, converting all stores to scanning systems and becoming the head buyer at the home office. Moved to OKC with Buy for Less, to lead all purchasing, marketing and I.T. teams. Then led Bruno's Supermarkets, a 70+ store chain, in the decoupling process from the Bi-Lo headquarters to Birmingham as SVP of Center Store. Recruited to Sunflower Farmers Markets in the Phoenix area as the VP of Operations, VP of Marketing and VP of I.T. that was later bought by Sprouts. As VP of Operations of the combined companies, he led the operational merger with Sprouts, a 150+ store group operating in 13 states. After the merge he held the combined role of CMO/CIO participating in the project of Sprouts going public. Steve then moved to Colorado to lead Lucky's Farmers Markets as President, expanding into 7 states, and later served Rouses Markets as President and COO in the Gulf Coast states of Louisiana, Mississippi, and Alabama, growing from 45 to 64 stores over the last 6 years.
Steve just recently launched abrighterday.life LLC, a Business & Leadership coaching firm as Founder & CEO, based out of Colorado. He recently signed with a publishing firm with his first book coming out in the Spring of 2023; The 5 Rules – focusing on 'an iron-clad guide to a more fulfilling and productive life for yourself, your team and your family.' This book is a simple set of 5 expected behaviors for everyone on the team that truly lays the foundation for a culture of unity and a leveled playing field. He plans on being actively involved with the national independent grocery organizations of NGA & ROFDA.
He and his wife, Melanie and daughter, Taylor live in the beautiful Rocky Mountains of Colorado and enjoy spending time outdoors on their four-wheelers, trout fishing, wildlife picture safari's and traveling to see their two sons, daughter-in-law's and six grandchildren.