WORLD OF LATINO CUISINE PAVILION
The World of Latino Cuisine pavilion will offer attendees access to frozen foods, groceries, organic products, dairy, beverages, and, in addition, non-food products from the Caribbean and many Latin American countries. For more information, click here.

NEW FOR 2022: On Monday, February 28, 2022, The World of Latino pavilion showcased a series of culinary presentations from world-renowned chefs on the show floor. Read about the chefs below!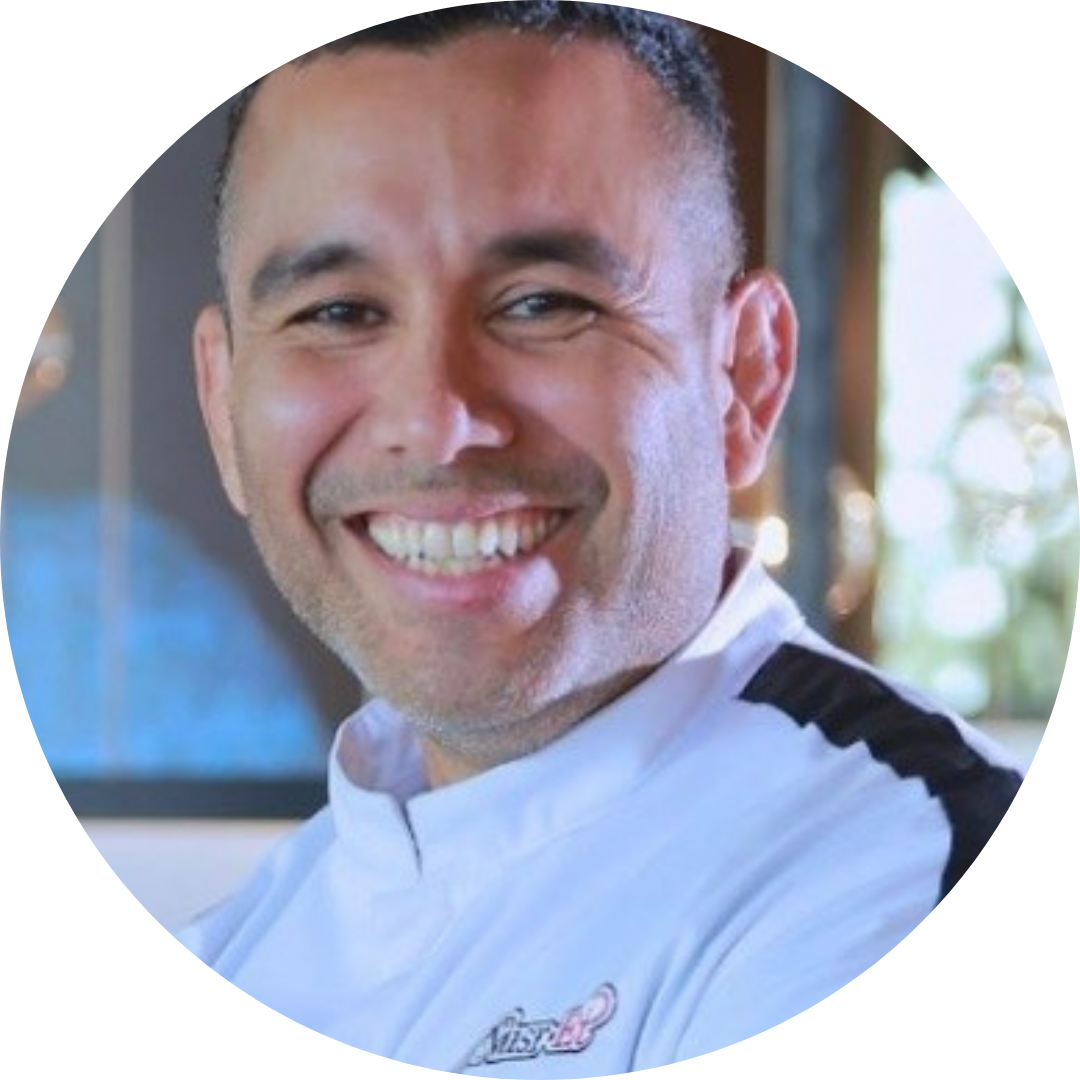 Chef Ramon Guzmán was born and raised on the island of Hawaii (the big island). He grew up in a culinary-driven family. At a young age, he worked with his dad in a Greek restaurant and with his mom in the only Mexican restaurant on the island at the time. Chef Guzmán moved to Las Vegas in 2001 to start his culinary career. He took his first step by working at Wolfgang Puck Restaurant at the MGM, then moved to Michael Mina Strip Steak Restaurant. He soon found his passion for Latin food. He worked for Hussong's Cantina where he was introduced to a lot more flavors of Latin Cuisine.

Now Chef Guzmán is the Executive Chef at Chica Restaurant in Las Vegas, founded by celebrity chef, Chef Lorena Garcia. He states "Working for Chef Lorena opened up a whole new world for me. Combining so many Latin American flavors and being able to create dishes that we serve in Chica inside The Venetian Hotel and Casino is an amazing experience and we are only getting started!"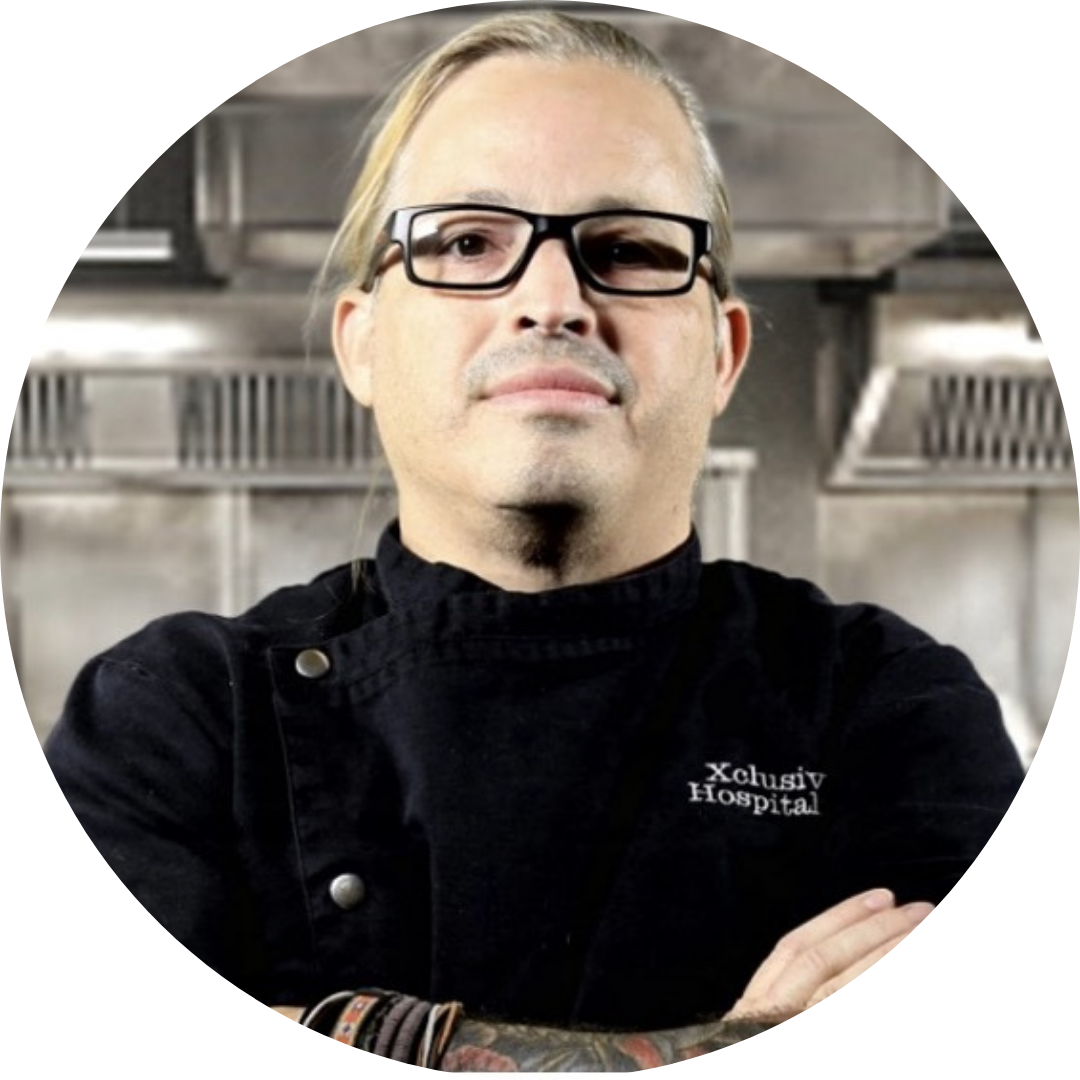 Chef Corby Chaney has a culinary background that separates him from the rest. His vast experience includes being a master cook, personal chef, catering chef, sous chef, nutrition analyst, and menu writer. He knows his way around the kitchen, inside and out, and understands how to put together a plate that is award-worthy. With such a wide realm of expertise, he is ready to share his wealth of knowledge on all types of cuisines.

Corby has always been an artist in some form. Creating things with his hands and mind has been the driving force behind his career and projects. Over the past two decades, he has expressed himself through food and beverage, taking his culinary arts career to all-time highs.

Chef Corby worked early on at Google and several Las Vegas Casinos. His specialty is heavily centered around catering that features cuisines from around the world. Chef Corby started his own Las Vegas-based catering business in 2008.

Today he channels his artistic energy into fulfilling his lifelong ambition to create food and provide unique thoughtful designs in his catering events! He believes that food is an artistic medium that brings out flavors to deliver a unique memorable food experience.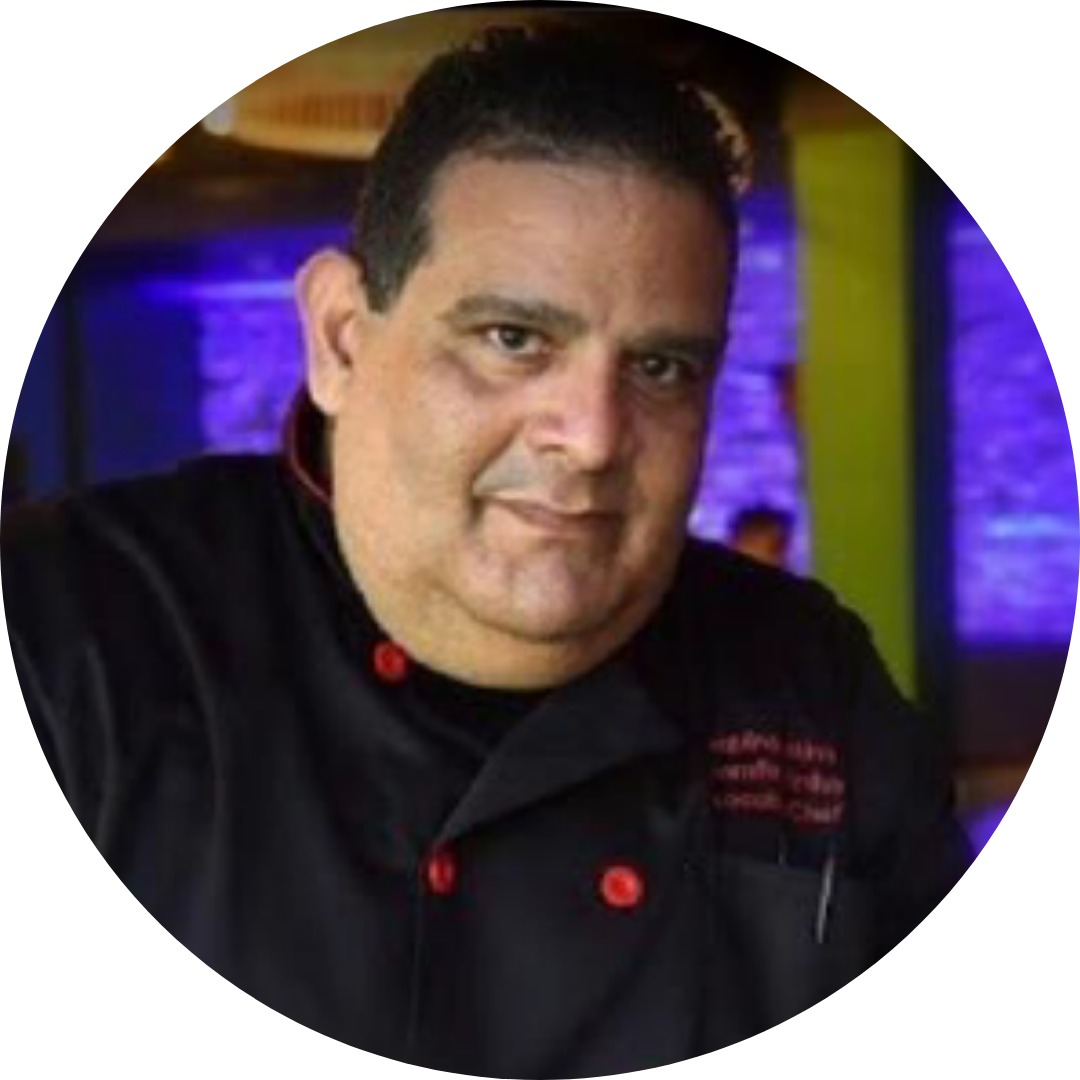 Chef Serafin Sarduy is the Executive Chef and Director of Operations for SHP Investments. SHP operates dozens of restaurants in New Jersey, Florida, and the Dominican Republic. Chef Sarduy is also president of ICCAW, an international association of Hispanic chefs and culinary teachers, and Paella for the World-New Jersey Chapter. He graduated with a degree in culinary science and gastronomy in his native Cuba and attended Le Cordon Blue Academy in France.

Sarduy is a culinary nomad, wandering around the world and attaining knowledge of different cooking styles. He credits this informal education in Beijing, China (learning Mandarin cooking technique and dishes) and in Italy for helping him with his style. That very style, which incorporates world-class techniques with a penchant for fusing different cooking styles, can be seen in the many new dishes his restaurants feature today.
Master Chef Sarduy is also the chief coordinator for the World of the Latino Cuisine shows.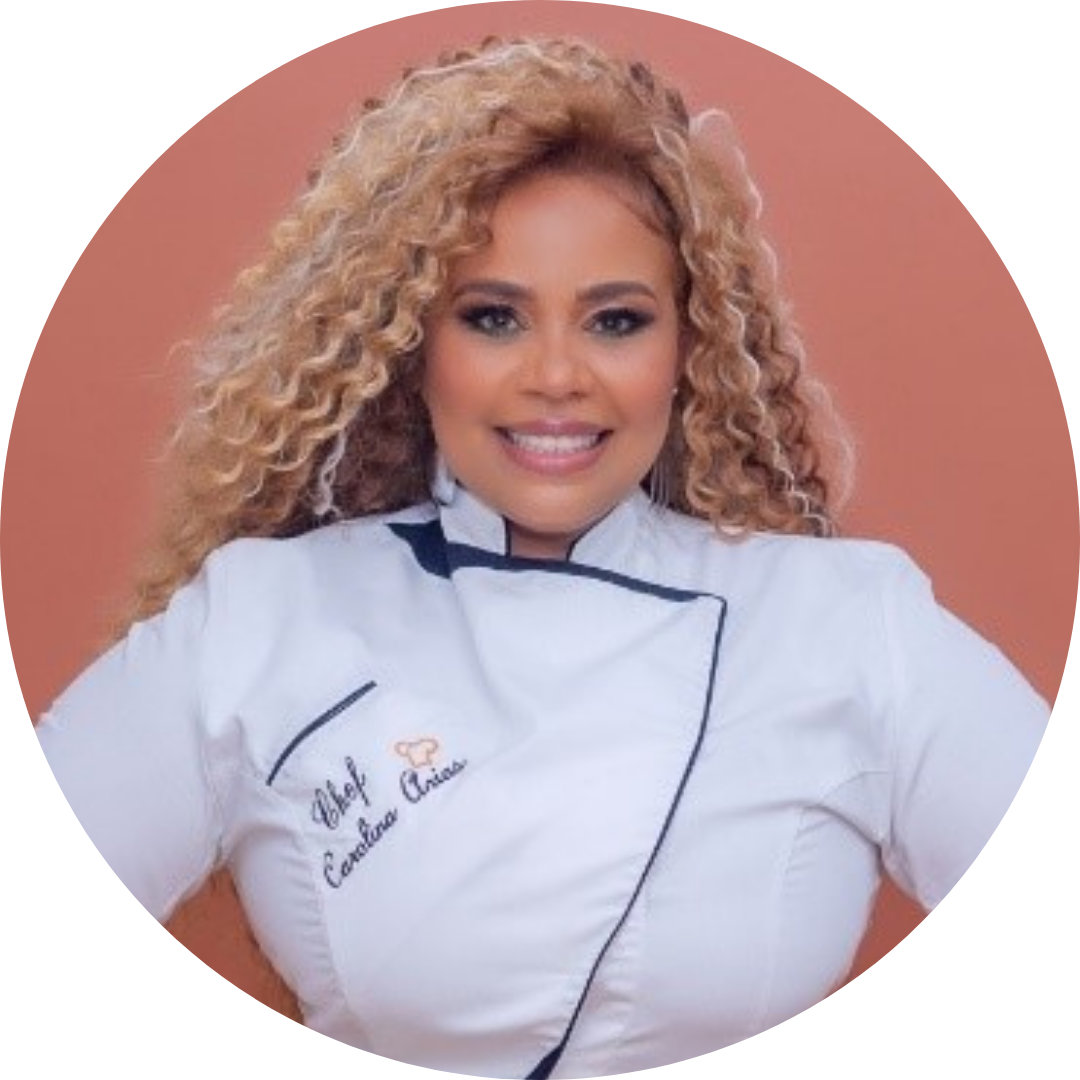 Chef Carolina Arias is an influencer, TV host, and celebrity chef based in the Dominican Republic.

She is a graduate of APEC University with a degree in hospitality and culinary administration.

Certified as a chef by AYB master chef, 2nd generation of graduates, she possesses a Certificate as Culinary Chef Instructor by the Academy of Culinary Professionals of the Americas. In addition, she is certified by the Ibero-American Forum DR / of professional gastronomic organizations.

She also possesses a certification FIU / USDA FAS by the Cochran Fellowship training in Gastronomy Restaurant Management for Latin America.

She is also a USA RD flavor ambassador and an active member of the Dominican Republic's Chef Association (ADOCHEF).

Further, Chef Carolina was the Chef team leader for the Guinness world record of the largest mangú dish ever prepared. Guinness World Record made on October 1, 2021.

She is a Top Gastronomic Influencer promoting the brand country República Dominicana, highlighting the emblematic Dominican cuisine.

Instagram: @ChefCarolinaArias
YouTube: Chef Carolina Arias Cocina Fusion Dominicana
Facebook: Chef Carolina Arias
TikTok: @ChefCarolinaArias
CHEF AMALIA MORENO-DAMGAARD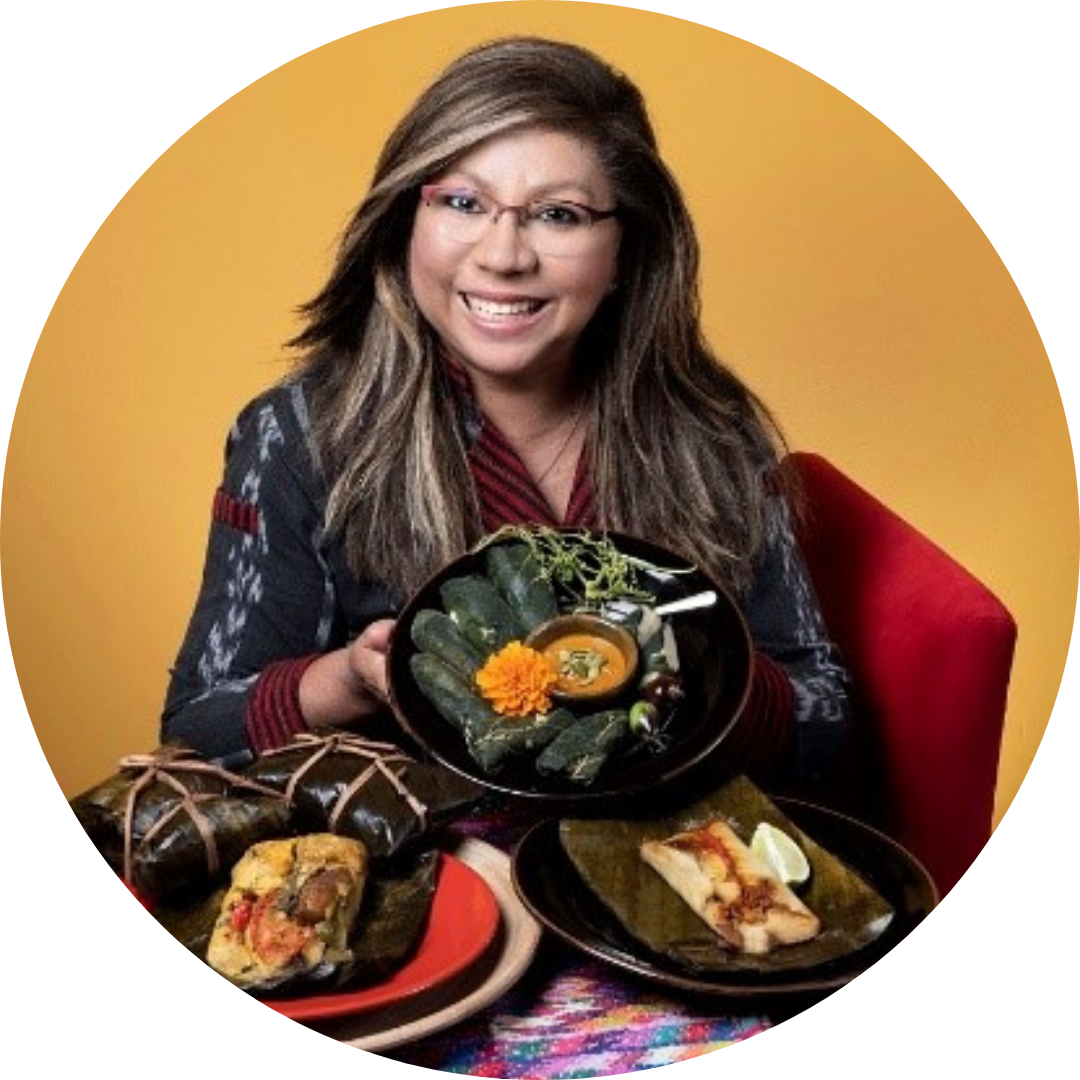 Amalia Moreno-Damgaard is a nine-time award-winning author and chef entrepreneur with a prior executive career in corporate America. Born and raised in Guatemala City, her best-selling book, Amalia's Guatemalan Kitchen -Gourmet Cuisine with a Cultural Flair, is a personal memoir and recipe collection designed to encourage and empower people to explore new foods and cook more fresh meals at home for health and wellness.

Her passion for Latin culture and cuisine rose from her childhood in Guatemala, where her close-knit relationship with her maternal grandmother taught her simple and healthy artisan cooking using local organic ingredients. She was also determined to bridge the knowledge gap of Latin American culture in the United States. At the core, Amalia's style is fresh, practical, healthy, and proudly Latin American, blending pre-Columbian and classic French techniques with her Guatemalan-Spanish roots.

Her second book, Amalia's Mesoamerican Table-Ancient Culinary Traditions with Gourmet Infusions, is a dazzling new international cookbook with 130 plus recipes from the bestselling author of the award-winning book, Amalia's Guatemalan Kitchen.

In the highly anticipated sequel to her first Central American cookbook, Amalia Moreno-Damgaard goes beyond borders to explore modern takes on ancient Latin American recipes.

Mesoamerica―or Middle America―has a rich history dating back to the Olmec, Maya, and Aztec empires, and early Central American peoples with culinary traditions that are still alive today.

Amalia's work and talent have been recognized locally and internationally. Her accolades include:
Latino Entrepreneur of the Year 2021 by the Latino Chamber of Commerce Minnesota
The 2020 Woman in Business Champion of the Year by the U.S. Small Business Administration Minnesota District Office
The 2020 Catalyst award by Women Venture
2020 Woman in Business Honoree by the Minneapolis/St. Paul Business Journal (MSPBJ)
9-first prize literary awards for her book Amalia's Guatemalan Kitchen, including the prestigious Gourmand World Cookbooks Award for Best Foreign Cuisine book in the USA
Advocate Award (a first of its kind) by NAWBO-National Association of Women Business Owners-Minnesota
Heritage Award for community leadership by Latino American Today
Champion Award for board service excellence by Depart Smart
Women Who Lead Honoree by Minnesota Business Magazine
Two-time Bold Award nominee by ACG-American Corporate Growth-MN
Speaker's Academy Strides finalist by the National Speakers Association-MN
Outstanding Mentor Nominee by Team Women-MN
More information on Amalia and her work is at
https://amaliallc.com